Dieta kettles have been trusted in world's leading Cruise Ships for years.
One great explanation for this position finds from the Allure of the Seas, which has a kitchen equipped with 14 Dieta kettles optimized for various requirements in off-shore kitchen operations
Fantastic Cruise Ship with 6300 passengers
Allure of the Seas is a fantastic ship full of temptations that is owned and operated by Royal Caribbean Cruises. At the time the world's largest cruise liner is 361 m long and can carry up to 6300 passengers and a crew of 2300. Näistä xxxx työskentelee laivan keittiössä.
The ship has a number of various restaurants, including the first Starbucks cruising the seas. The various restaurants of the cruise ship serve delicious food from morning to late night - keeping the quality of food always at a very high level.
Within this amazing ship, there is a kitchen equipped with 14 steam heated kettles which each play an important role in meal preparations.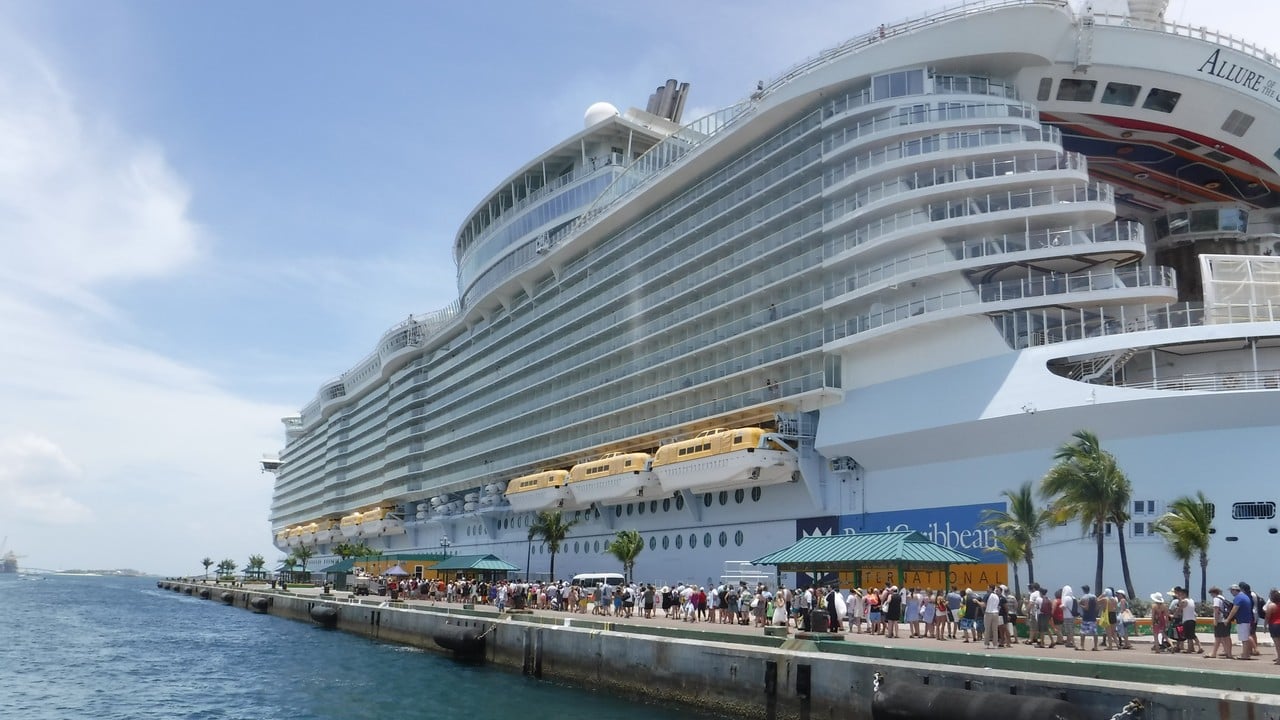 DIETA mixer kettles have proved a perfect fit for requirements of Cruise ships
As Allure of the Seas' home port is Florida and it cruises in the Caribbean, naturally kettles had to comply with typical standards, e.g. USPHS certification and UL standards. But in addition, there were even more specific and strict requirements.
Dietatec proved their passion for best customer support with readiness to customize kettles for these requirements. For example; kettles are wider than normally in order to ensure an easy and effective cleaning and screw heads are of special hygienic design.
The ships also utilized Dieta's typical configuration options; the larger kettles are equipped with hot and cold water connections and a food emptying valve. With this feature, the kettle can be emptied without activating the standard tilting feature.
Dieta kettles for Cruise Ships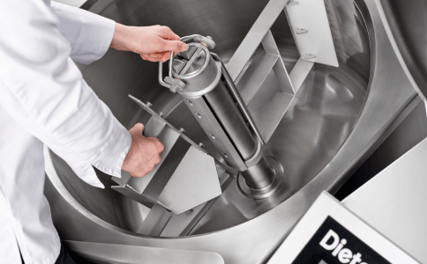 Space saving
Emptying without tilting
Stableness
Special hygienic design
Easy and effective cleaning