Nyköpings Lasarett hospital in Södermanland, Sweden is more than happy with its new Dieta MI-MX mixer kettles: "We have now been using these products for a while, and Dieta's kettles are both quick to use and easy to clean," says Niklas Tranemyr, Head of Food Production at the hospital's Restaurant Hållet.
"I would recommend Dieta's kettles to other chefs. They are easy to use, and Dieta provides good customer service."
– NICKLAS TRANEMYR Head of Food Production
Flexibility with Dieta Mixer Kettles
Dieta Kettles are known for their easy, free-standing installation, requiring no attachments to the floor. This not only saves time and cost during installation, but also provides great flexibility. The fully automated Dieta kettles makes working simpler and more profitable than before.
"I am convinced that this is the future: having the equipment in use even when there is no personnel on site."
"This was a great advantage for us, as we are planning to remodel the whole kitchen in nine months' time. During construction we will need to move the kettles around, and all that is needed is a new electrical cable, rather than having to damage any surfaces or spend time on re-installation.

I am really pleased with the speed of installation and using the equipment has been smooth from day one. Additionally, the company is happy to help if we have any questions."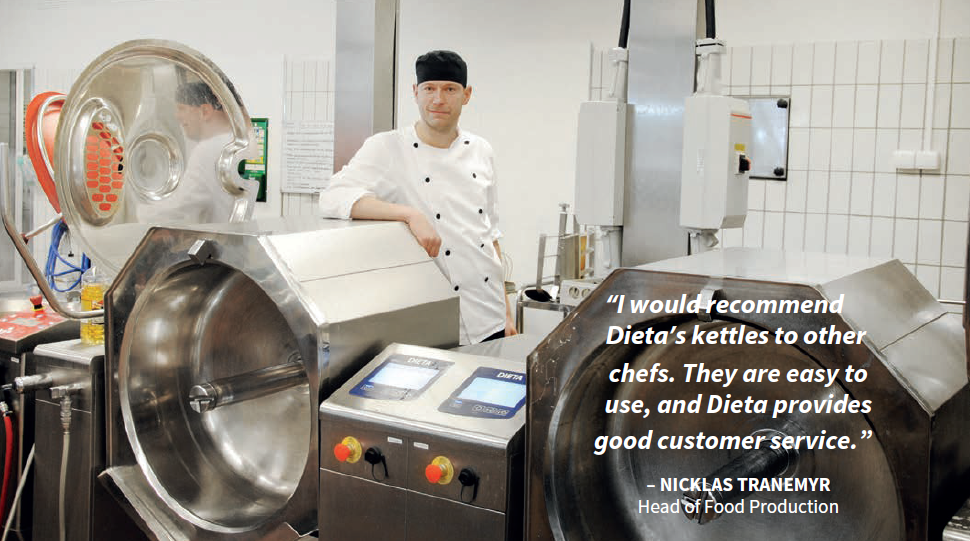 Productivity with automatic cooking
Tranemyr considers the kettles' easy programmability a great benefit in comparison with the restaurant's previous equipment.

"I am convinced that this is the future: having the equipment in use even when there is no personnel on site. Dieta has offered to come to us and provide training when we need it, so once we are ready to seriously start using the kettles' programming function, all we have to do is call them and they will instruct the necessary personnel."
Dieta kettles for Healthcare food service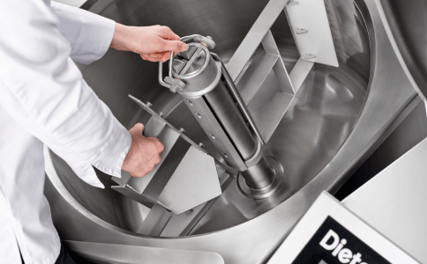 Maintain high food hygiene
Uphold safety requirements
Improve cost-efficiency
Higher variety of meals in high capacity
Increased productivity with automatic cooking